Publications and Products for Sale
We Accept:
We will build our range of products over time. The products on sale now are being used effectively in many schools by teachers and by many parents and children at home.
SCHOOL ORDERS ONLY.
Schools if you require a tax invoice please email a purchase order rather than use the online ordering system. Payment would then be on receipt of the invoice obtained with the delivered goods. Email your order to karen@dyslexiasupportservices.com.au Phone: 0402225051
Please note: International orders outside of Australia and New Zealand will incur additional postage and handling costs. You will be advised.



PHONIC BOOKS Launchers, Readers and Catch-up Books

Coloured reading rulers
mixed colours



A4 coloured overlays



Pencil Grips

Small Wooden Case Letters

Desk-sized Handmade Wooden Alphabet letters



Large handmade

alphabet letters

Traffic Light Fans



First one hundred words fan




Second

one hundred words f

an


Synthetic Phonic Cards

Learning Difficulties
Manual

Self Evaluation Audit

Helping your Child to Read Updated Edition
Coloured Monitor Overlay
MONITOR OVERLAYS - Are available in three sizes (17", 19" and wide-screen) and ten colours, and are a proven, inexpensive resource for reducing visual stress when working with computers. Supplied with a lint-free cloth and low-tack sticky pads, monitor overlays can be easily cut to the size of your computer screen. Not recommended for touch-screens.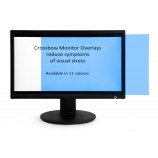 Tinted Exercise Books A4
THE TINTED EXERCISE BOOKS - Come in a range of colours and line guides and are Part of the Visual Stress Collection [The winning product of the Education Resources Awards SEN Resource of the Year 2014.]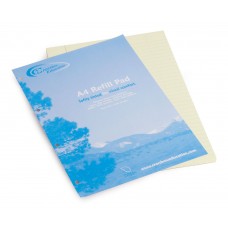 BARRINGTON STOKES BOOKS
Now sold in Australia with NO delivery charge
For some time I have recommended Barrington Stokes books because they are written for Older Interest Age (IA) but also young reading age (RA). For example if you have a child of 14 with an 8 year old RA you can find a book suited to their interest without raising their frustration level. Equally you can find a book for a 10 year old with a 7 year old RA.
Barrington Stokes Books are Dyslexia friendly. Written on coloured paper with a dyslexia-friendly font, good line spacing, helpful illustrations and short chapters. Now, older students don't have to read those terrible scheme books about subjects that don't interest them.
YOU CAN ORDER THE BOOKS IN AUSTRALIA FROM FISHPOND
Note: Fishpond do not tell you what the IA or RA is so go to the Barrington Stokes UK site here, choose the correct book then order it from Fishpond.